Muse: defn; a guiding spirit, a source of inspiration
     Muse Pole Dance and Fitness Studio is a new and exciting fitness destination for the everyday woman. With classes in everything from Pole Dance to Tush and Abs, Spinning , Pole Fit and personal training, there is something for every woman, of all ages, fitness levels and backgrounds.
At Muse, our mission is to help everyone who walks through our doors achieve their goals in an efficient, effective , fun and unique way.  Our goal is to create an inviting experience which helps encourage a friendly and supportive atmosphere of like minded women.
The owner Elisabeth Magalhaes, mother of 3, knows how precious time is and promises the time you invest at Muse will be worth your while.
With over 23 years experience in the fitness industry, Elisabeth guarantees she can find the perfect fitness solution for you.
Whether you enjoy the energy of others in a small group class or prefer a one on one experience, Muse has it.
Muse has grown from just Elisabeth teaching classes, to a wonderful team of 8 dedicated, friendly and highly qualified pole, fitness and dance instructors.  Our foundations remains the same; providing safe, fun and a spectacularly effective place for you to workout, dance and just be yourself!
We pride ourselves in being a small company with small intimate classes and we think that matters.  Because at the end of the day, we take it personally, all of it.
If you ever have any suggestions or comments on our classes, please contact us anytime!  We are always open to hearing from you .
        * With the small, intimate, comfortable and supportive atmosphere that Elisabeth promotes, you will make friends for life and love being here.  Its more than a place to work out…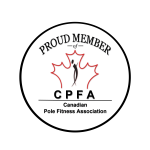 See you in class!
** please note that all fitness classes which are booked online are subject to a 24 hour cancellation policy.